diy cello music box music box wooden assembled model building blocks gift surprise
Free standard shipping on orders over $69, shipped in 1-3 days, estimated arrival in 7-10 days. If you need it to arrive faster, you can add $29 to us,If any parts are damaged during assembly, we will provide free replacement service within 5 parts (except special parts)
Description

Age Range (Description) Adult
Theme Music
Item Dimensions LxWxH 9.2 x 2.5 x 12.5 inches
Material Wood
About this item
🎻[ 3D Wooden Puzzle] This wooden music box kit takes 4.5 hours to build up.Wind the cello up,the bow will begin to move and the cello will start to play Chopin's music.
🎁[Gift Idea] 3D puzzles come with beautiful packages and are great for older kids and adults alike.This model cello kit can be a wonderful hoilday and birthday gift for both women and men.
🔧[Package Contains] The package contains simple tools,wax and sandpaper.Spare parts are also contained for accidental damage and loss.The whole assembly process doesn't need glue and batteries.
📝[How to Build] We offer a detailed how-to booklet,featuring easy-to-follow,step-by-step tutorials.This wooden puzzle is suitable for adults,older kids and hobbyists of all skill levels.
🌳[Quailty] utilizes industry-leading technology to produce best 3d wooden puzzles.All pieces are laser-cut and the error is less than 1/5000 inch,make sure each part fits tightly.
📨[Service] offers free replacement of damaged parts.If there is any problem, we will help to check and provide guidance.Just contact us and we will reply within 12h.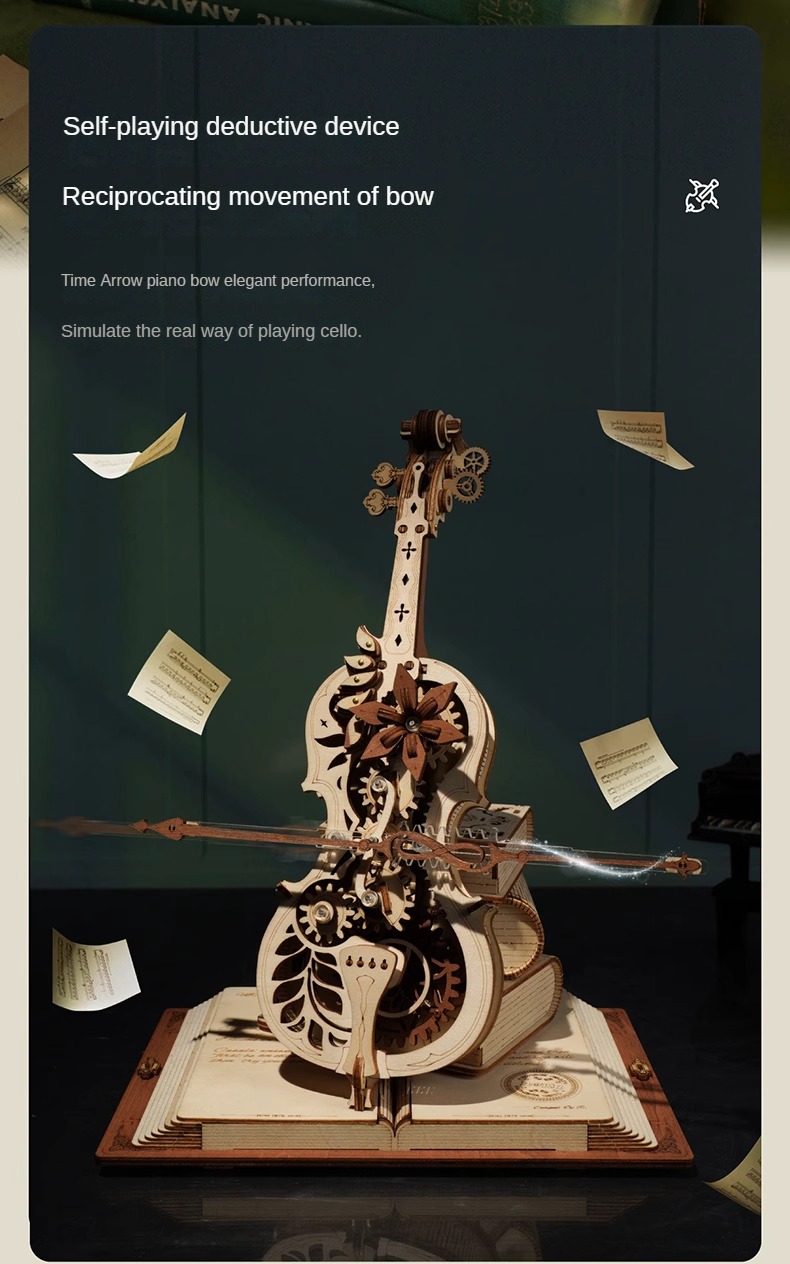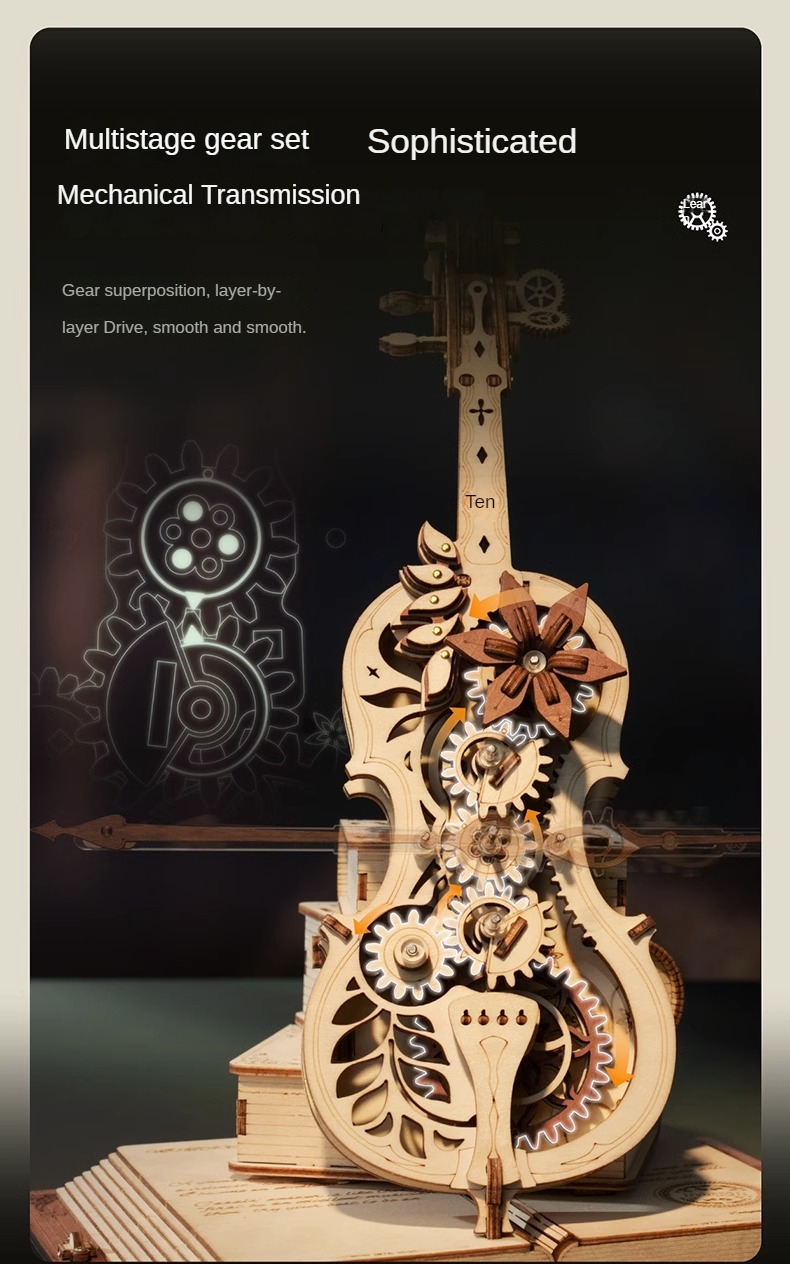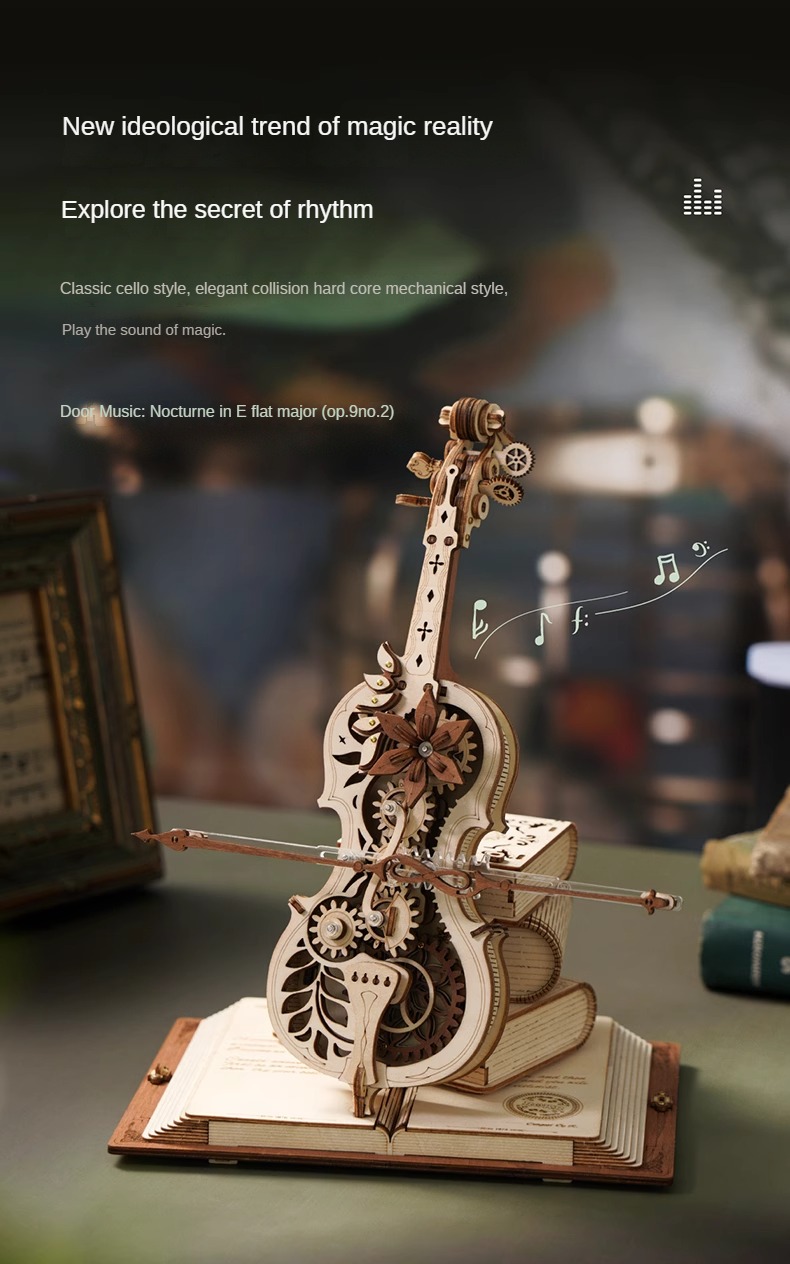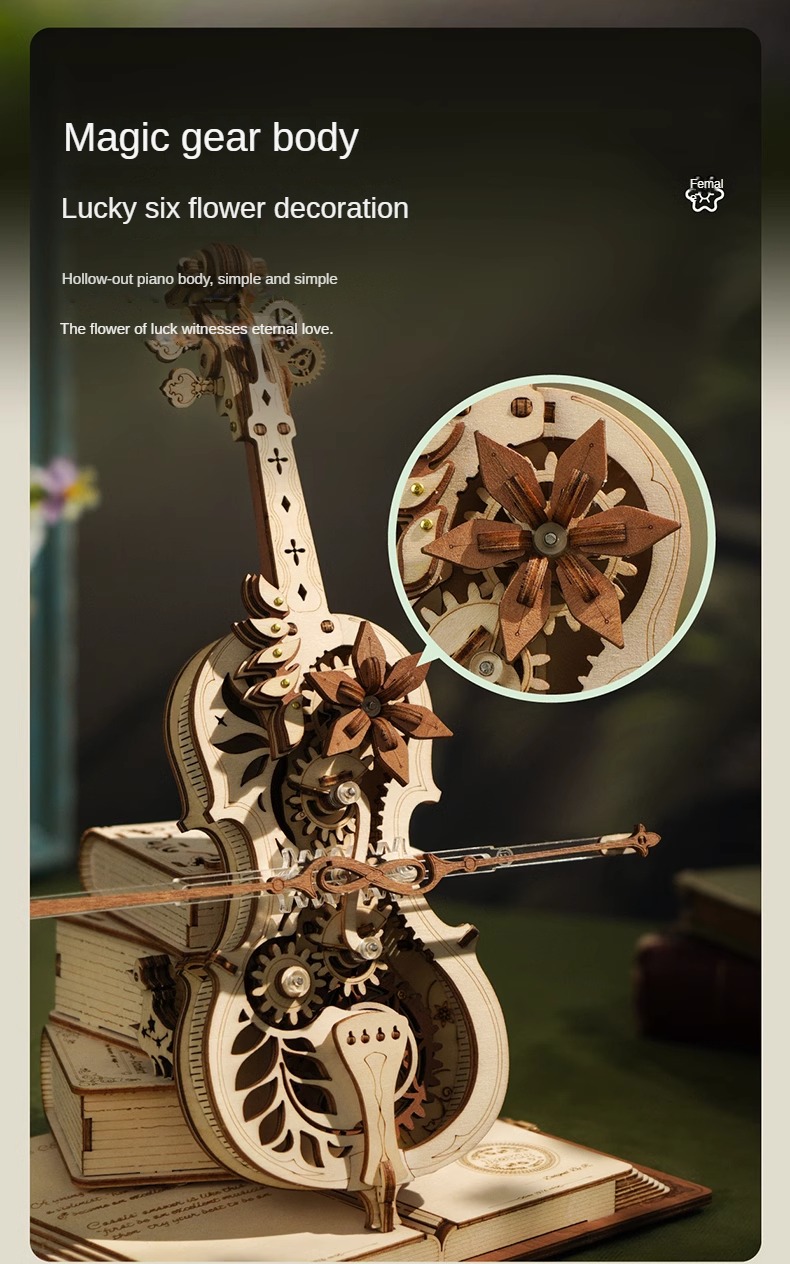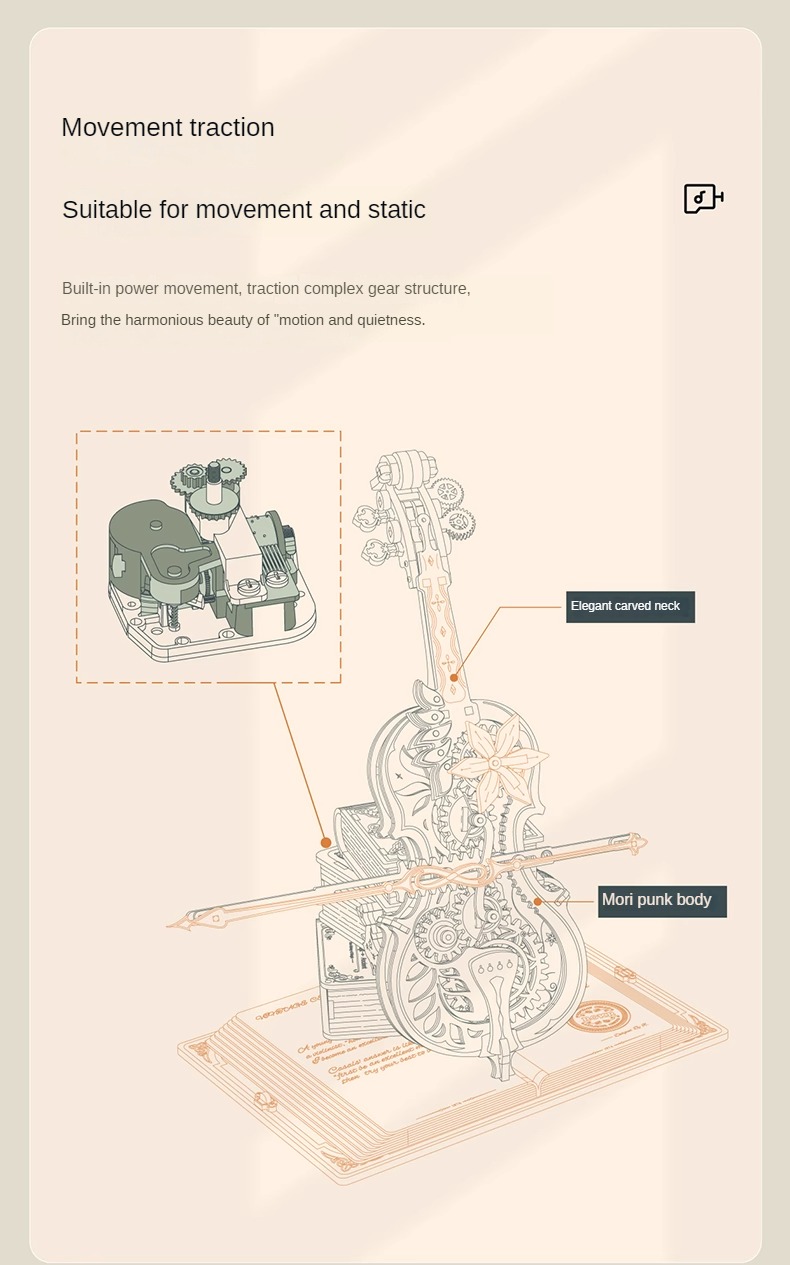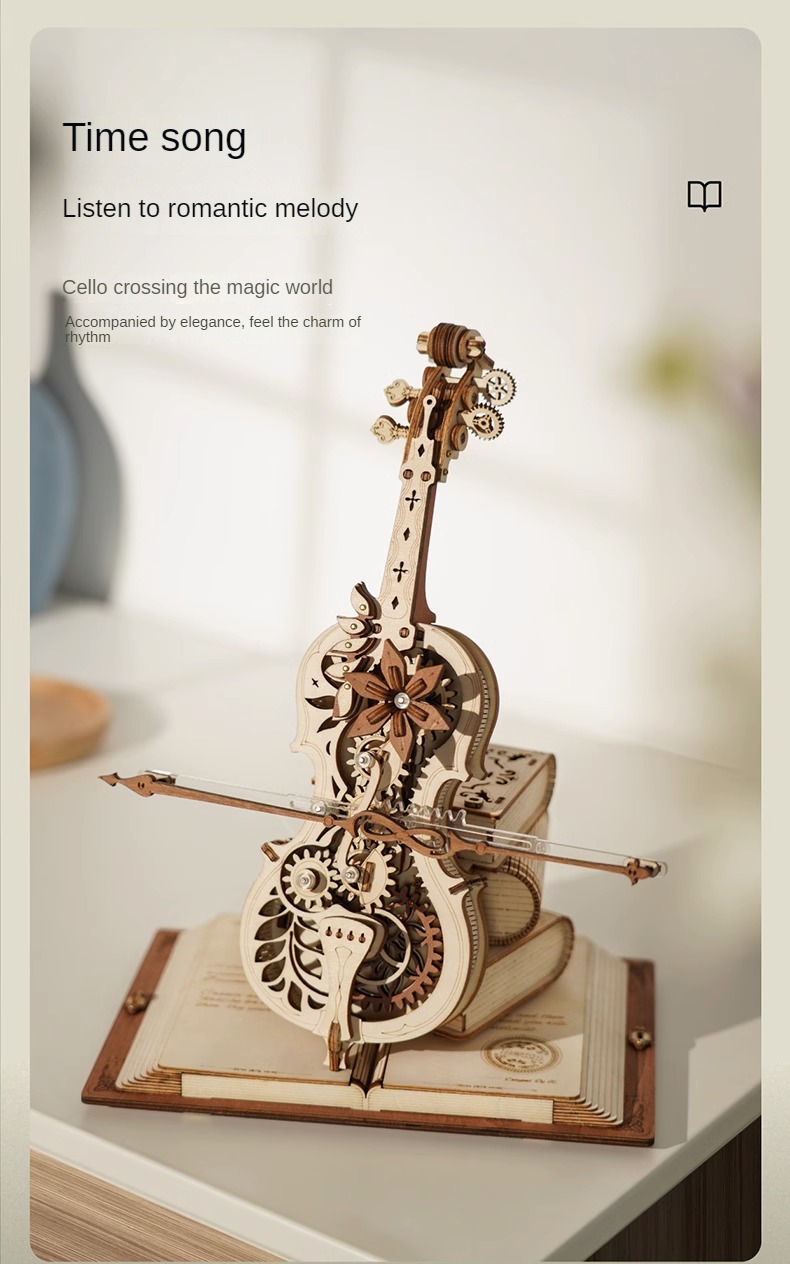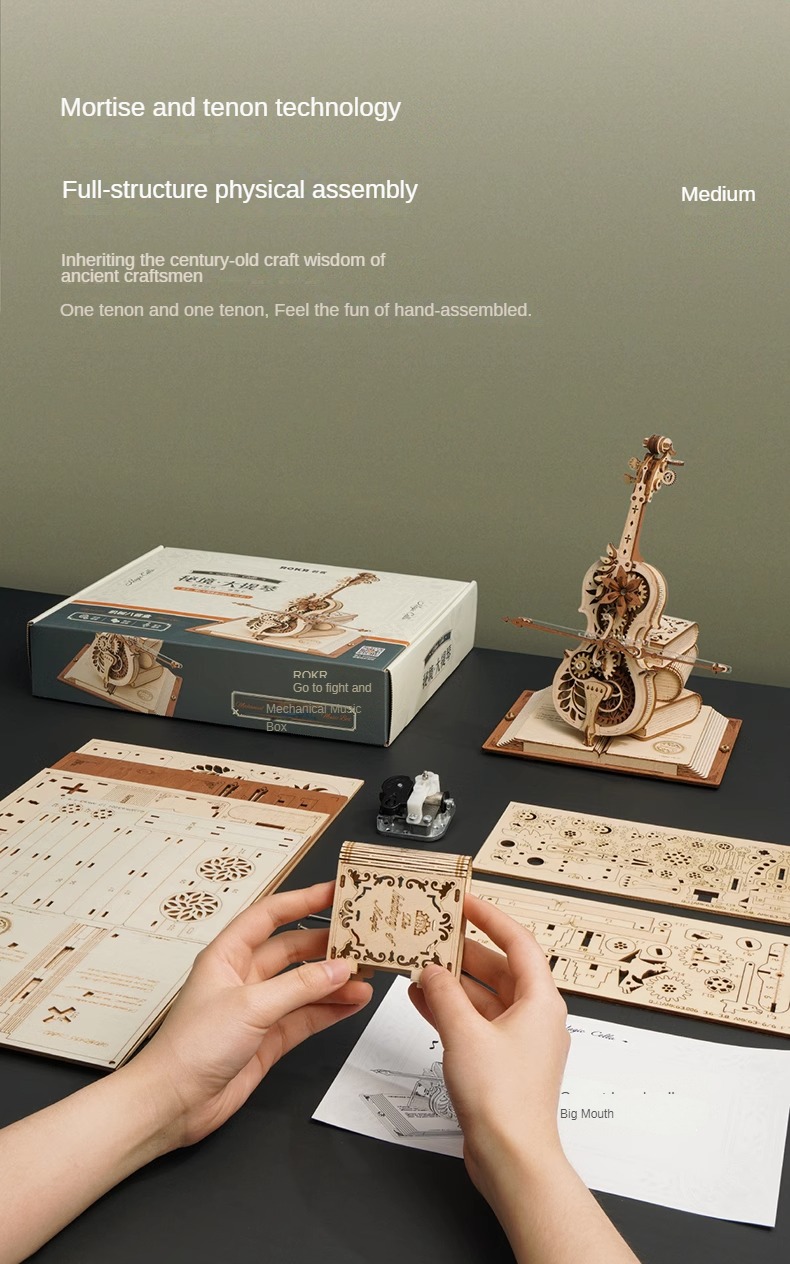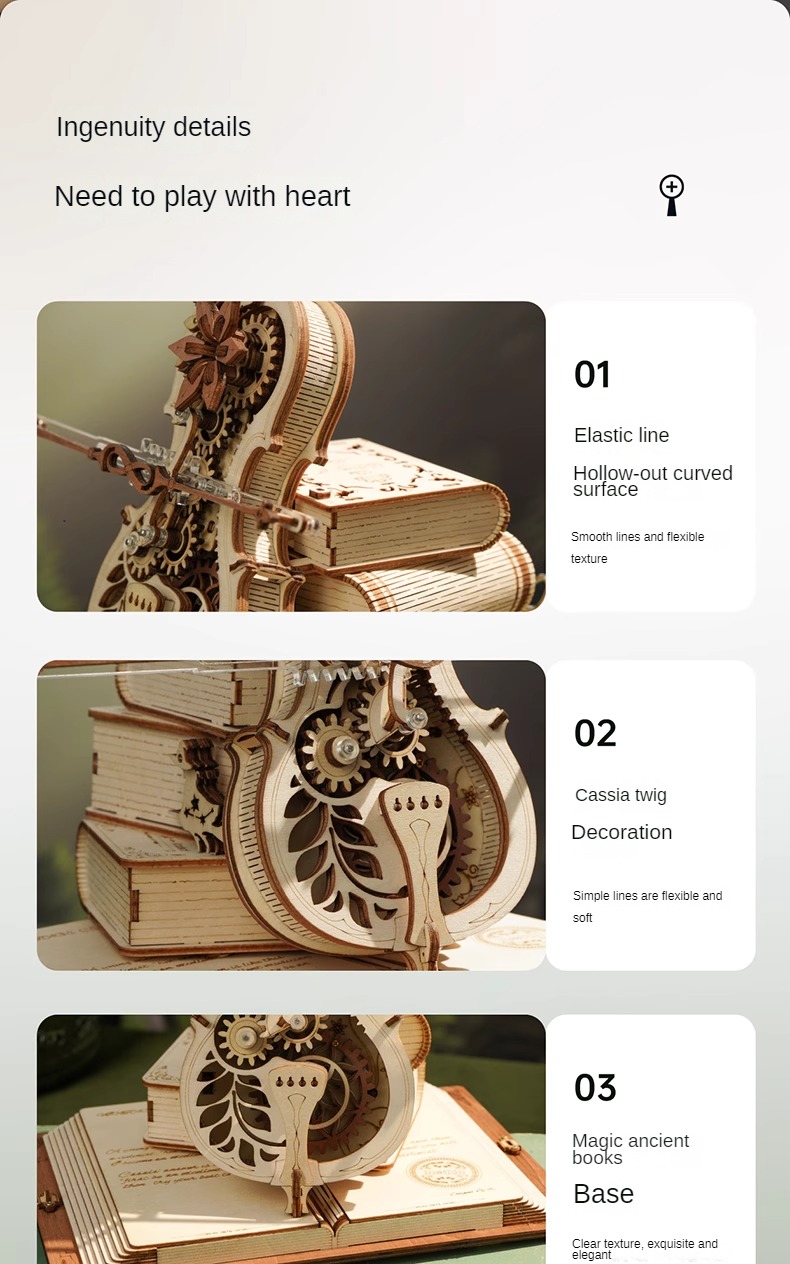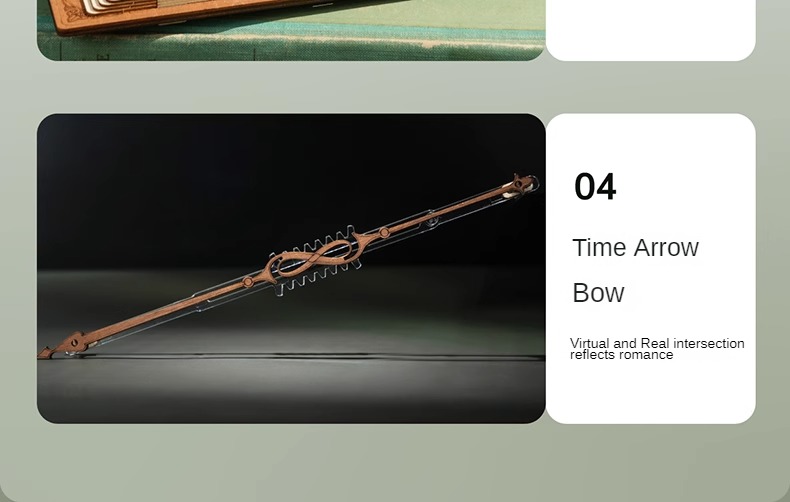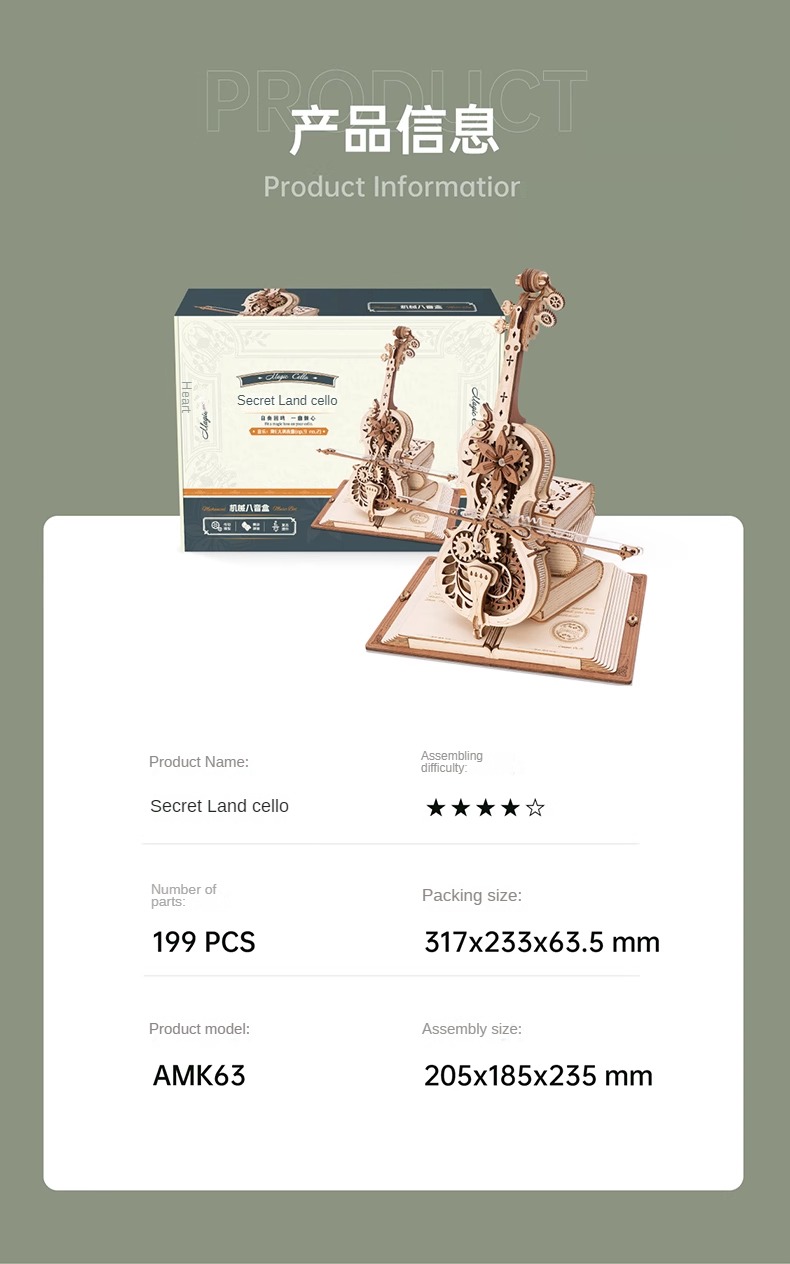 diy cello music box music box wooden assembled model building blocks gift surprise
$229.48